Happy Campers
Meet the Jewish Retreat Center & Summer Camp Making Memories in Clayton, Georgia
Just north of Atlanta, in the foothills of the Blue Ridge Mountains, you'll find a piece of paradise. Founded 25 years ago, Ramah Darom is a kosher, 185-acre campus designed to give people young and old a greater sense of community and Jewish identity. With year-round programming and breathtaking surroundings, the campus is a beloved destination for Jewish families.
Ramah Darom is one of three Jewish camps that receives funding from The Leon Levine Foundation (including Camp Coleman in Cleveland, Georgia and Camp Judaea in Hendersonville, North Carolina). Studies show that Camp Ramah Darom alumni demonstrate high levels of Jewish engagement years after their time onsite – as evidenced by congregational involvement, Israel attachment, and having Jewish friends and spouses. Simply put: the impact of camp can last a lifetime.
So, last spring, as COVID-19 intensified, Ramah Darom CEO Walter Levitt (Wally) had some tough calls to make.
"Our organization is built around the idea of bringing people together," Wally shares. "As soon as we realized we couldn't do that in the way we always had, it was devastating…There were definitely a couple months, quite frankly, of just feeling despair."
The organization's 10-day Passover experience, which usually serves 450 people, was the first event that Wally's team cancelled. Summer camp cancellation followed shortly thereafter. The ensuing quiet gave the Ramah Darom staff a chance to stop and think. They decided to design as much of a summer camp experience as possible by launching Kayitz BaBayit or "Summer at Home." Ramah Darom facilitated two-week virtual camp sessions, complete with counselors, daily activities, and Shabbat programming. Wally recalls: "We had hundreds of kids participate. It was remarkable."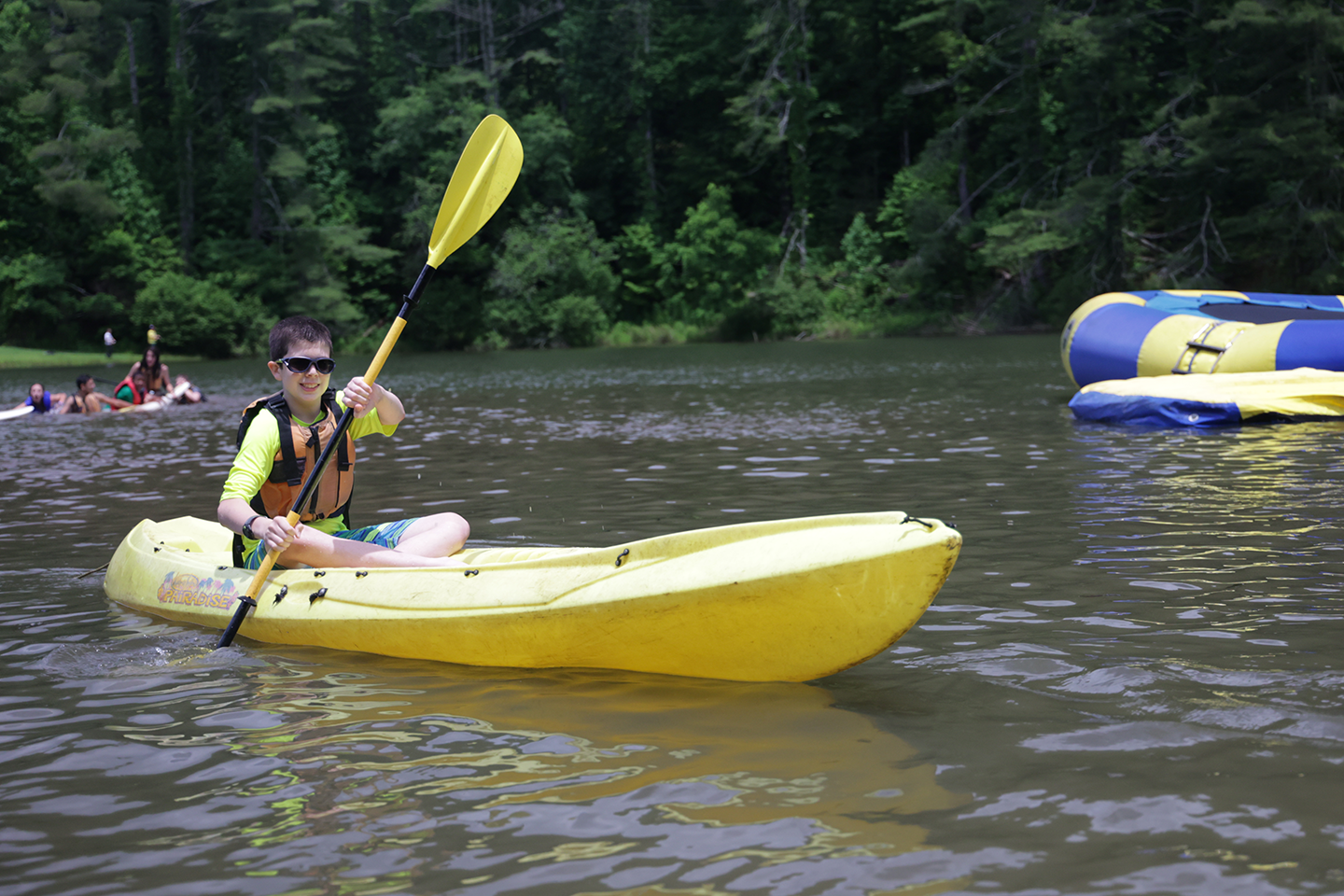 He continues: "The other thing we were able to do is keep our staff largely on payroll by offering a series of family getaways on our campus." The typical Ramah Darom retreat boasts a packed itinerary with lots of community-building activities, but these pandemic-era vacations gave up to 12 families at a time the chance to relax in a safe, socially-distanced environment.
"These getaways were amazing," says Wally. "They didn't replace summer camp programming, but they helped us deliver on our mission. And for many of those families, it was the only time they left their homes in months."
About 40% of participating families were first-time visitors seeking a vacation within driving distance. Word spread quickly and brought even more new guests to the campus.
"We all went on multiple journeys during that time," Wally observes. "The despair from the early days of COVID-19 turned into elation when we realized we could have people safely on our campus, even if it looked different."
Wally praises his maintenance staff for their rigorous sanitizing of the grounds. From rocking chairs to door handles, all surfaces were spotless. Wally also notes that his programmatic staff found thoughtful, strategic ways of strengthening family relationships despite pandemic limitations. Other retreat centers paid attention, and Ramah Darom became a model for how to host guests in accordance with CDC guidelines.
Now, summer 2021 is in full swing and life looks much different as COVID-19 cases decrease. But Ramah Darom is still using that same intentionality to fulfill its mission while honoring the aftermath of the pandemic.
"As soon as we announced we were moving forward with summer camp for 2021, we saw an uptick from families who signed their kids up and said thank you, our kids need this." Wally says that the camp had "muted expectations" in terms of participants, but at the time of our conversation, Ramah Darom was already within 4% of its 2019 registration numbers. He attributes this to his team doing "a phenomenal job talking to everybody and reassuring them." Most programming occurs outdoors, and this has eased camp anxiety, too.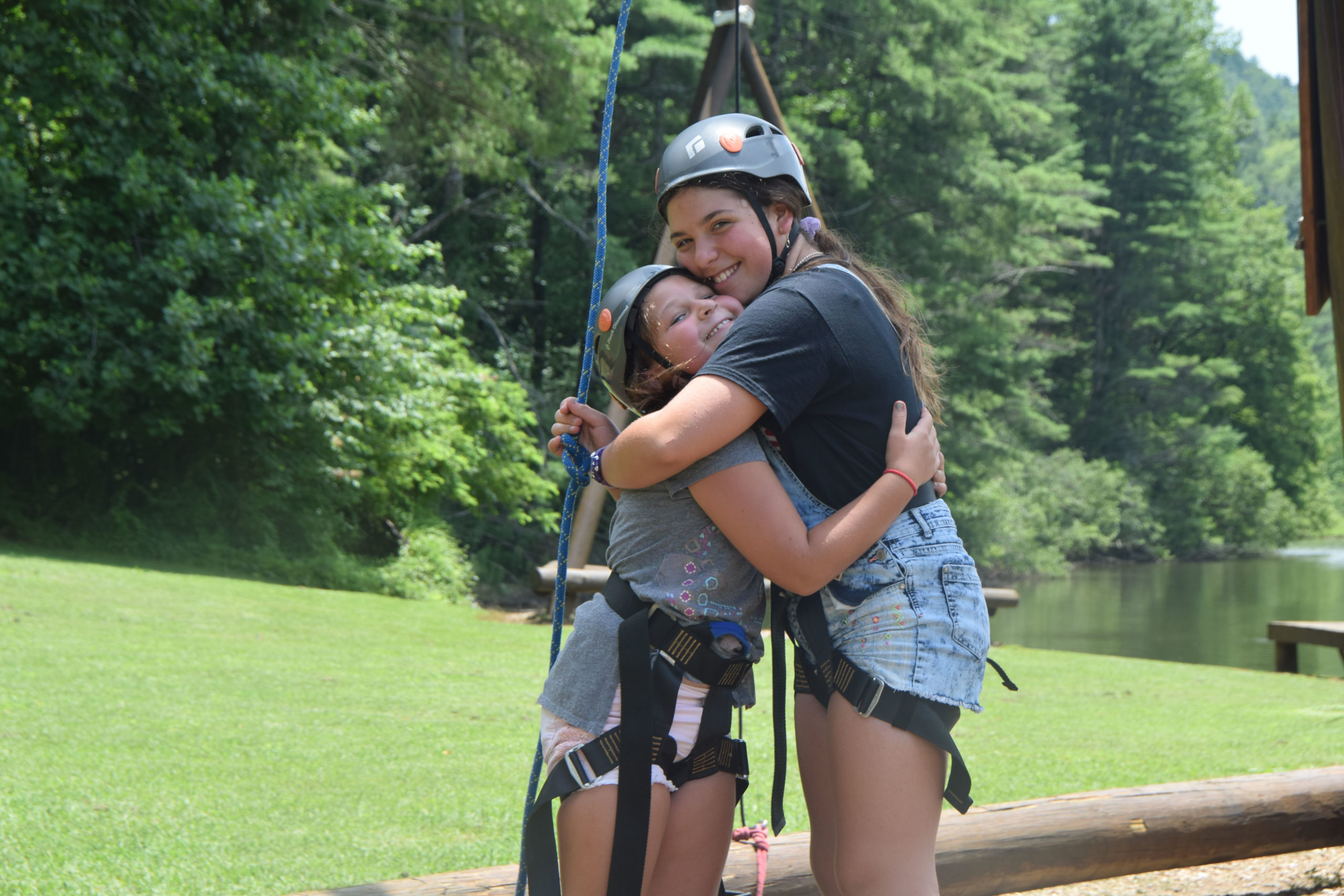 Still, not all campers are vaccinated, so the camp experience is getting tweaked. The campus is a closed bubble throughout the summer, and for the first few days, kids will only socialize with their cabin "pod." After COVID-19 testing, assuming no cases emerge, camp interactions will expand.
When asked how Ramah Darom will protect the mental health of its campers after such a chaotic year, Wally anticipates everyone needing time to adjust. Those initial days spent bonding as a pod are also intended to help kids acclimate to group settings. And Ramah Darom provides parent liaisons, social workers, and psychologists to ensure campers feel supported. Wally shares:
"Camp is supposed to be an escape for kids. They leave their day-to-day troubles and their screens behind. Kids can just be in the moment at camp – with their friends, having a good time, gaining independence. We're hoping we can achieve that."
We have a feeling that Ramah Darom is about to make cabin fever a thing of the past.
To date, The Leon Levine Foundation has awarded $2,540,000 to Ramah Darom. To learn more about the Foundation's work, click here. To understand our funding guidelines, click here.