Honoring the Legacy of Leon Levine
Remarks from Thomas W. Lawrence, III, President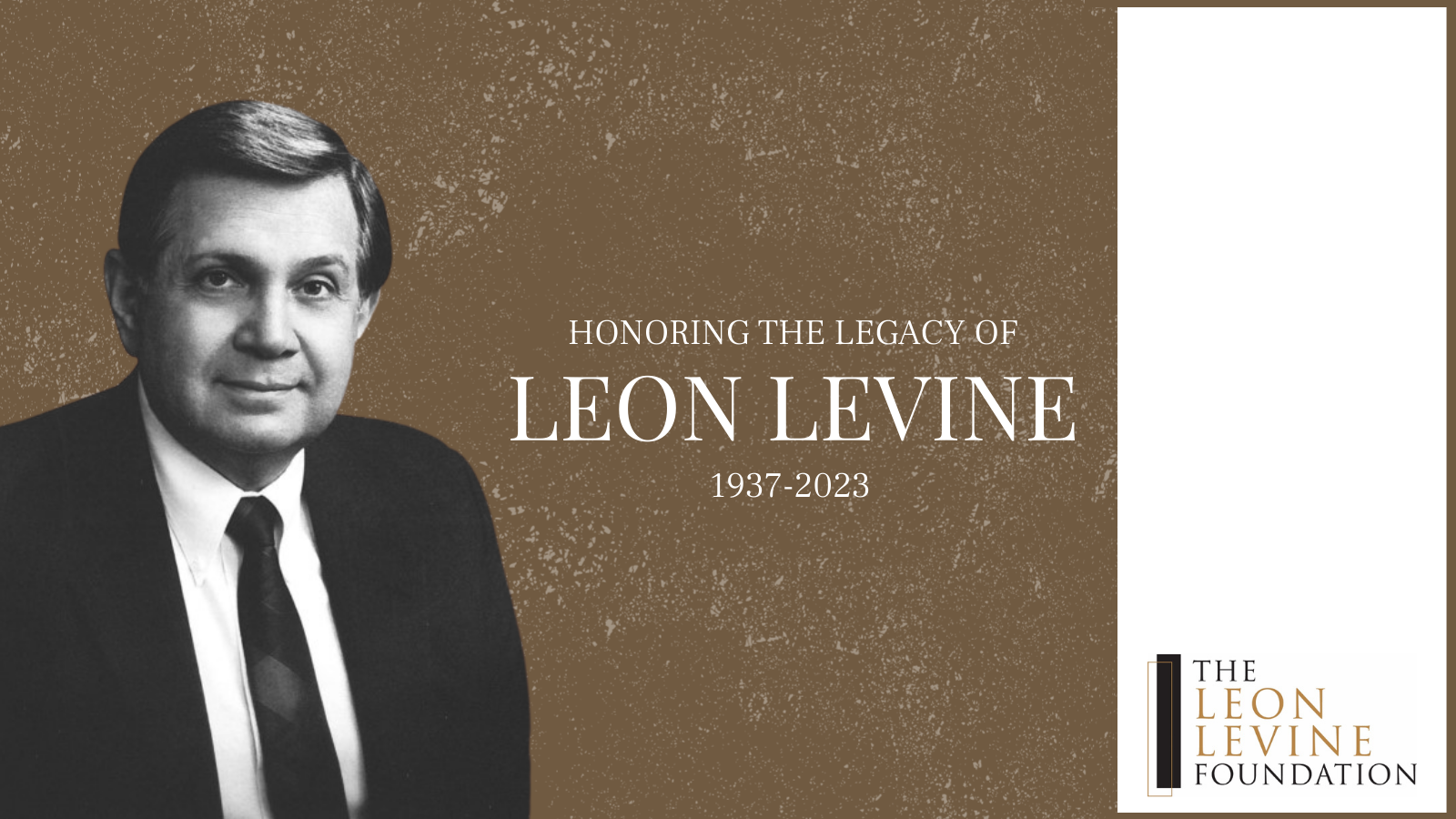 On Wednesday, April 5, we lost a beacon of light for our community.  Not only was Leon Levine an entrepreneur and business leader, but he was a dedicated husband, father, friend and mentor to so many.  The team that he created at The Leon Levine Foundation and L&L Management mourn his loss.
Many of us had the opportunity to work closely with him for several years and in some cases, decades.  In the same way his style shaped Family Dollar Stores, the Fortune 500 company he founded in 1959, he shaped what has become one of the most impactful philanthropic foundations in the Carolinas and the Southeast.
In addition to the hundreds of non-profits across North and South Carolina that receive grants annually, Leon Levine has made visionary and transformational contributions to communities across the Carolinas. Through a partnership with Atrium Health, the region now benefits from world-class care in cancer treatment, children's health, behavioral health and more. When the Charlotte Jewish community needed a new home, Leon Levine contributed his time and talent in addition to financial resources to work with the community to build Shalom Park. His support of the Levine Center for the Arts ensured that Charlotte is a destination city for cultural life in the Southeast. When the Great Recession of 2008 made life uncertain for so many, Leon Levine led the Critical Needs Response Fund to keep our neighbors warm, sheltered, fed and clothed. His belief in the next generation was constant, with innumerable grants ranging from the Levine Scholars Program to significant investments at colleges and community colleges across the region. The list could go on.
The lessons he taught us were countless. He taught us to focus on leadership as the primary marker of a successful enterprise.  He taught us to understand the businesses we were investing in and learn how our partnership could help with more than just dollars.  He taught us how to empathize with our neighbors who needed a hand up to reach for self sufficiency.
As important as these lessons have been, perhaps his most lasting lessons are those personal touchpoints and mentoring that he provided to so many.  We learned about the enjoyment of accomplishment.  We learned how to be adaptable and resilient in the face of severe adversity or changing conditions. We learned how to balance hard work with the real priorities of life such as family and friends.
A new chapter of Leon Levine's story starts today.  Not only will the work of the Foundation continue, but it will now shift to a new priority: one of perpetuating Leon Levine's legacy of giving.  This legacy will continue to be marked by meaningful investments across the Carolinas in Healthcare, Education, Jewish Values and Human Services.  More importantly, it will perpetuate the impact and caring for our neighbors that Leon Levine held in such high regard.
Tom Lawrence
President, The Leon Levine Foundation
April 5, 2023