Mastering the Art of Aging with Dignity and Purpose
For some aging adults, the future is promising. Their families are close by and can provide companionship, along with financial support. Assisted living facilities were budgeted for – or perhaps an in-laws' apartment was built – well in advance. The social calendar is full, and health problems are controlled.
But for many seniors, the picture isn't quite so rosy. For instance, in Winston-Salem, North Carolina, nearly 50% of seniors (ages 60+) have annual incomes of less than $20,000. When the margins are this thin, food insecurity, isolation, and physical deterioration can be devastating.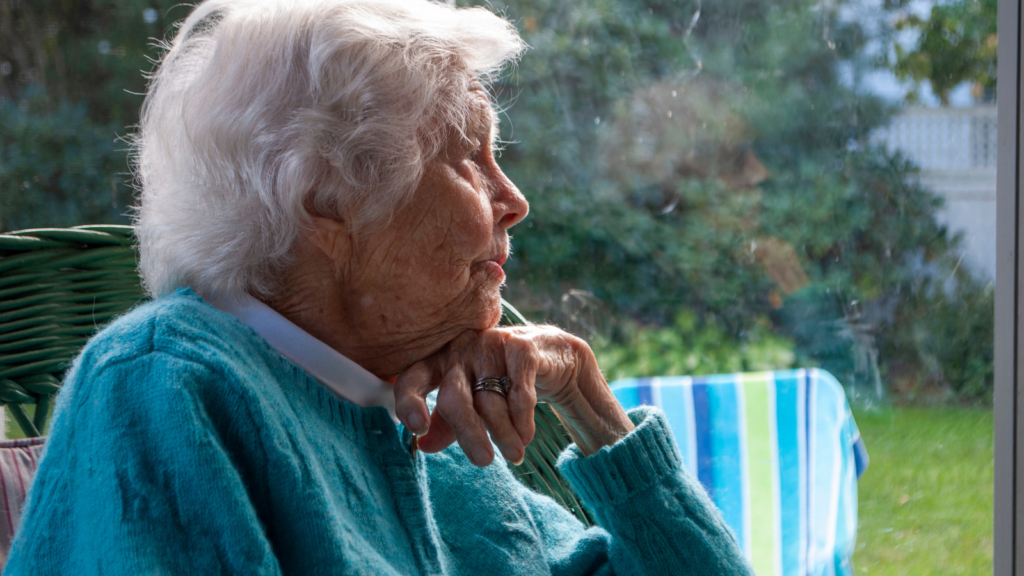 Enter Senior Services. Established in the 1960s, this nonprofit is on a mission to help older adults remain at home and live with dignity. Led by President & CEO Lee Covington, the organization is at the forefront of senior programming in Forsyth County. And come this fall, Lee's team is poised to reveal their greatest masterpiece yet: the Intergenerational Center for Arts and Wellness. This 62,500-square-foot campus will boast an adult day center, performing arts theater, and 21 onsite partners.
The story begins several years ago, when Senior Services engaged in an Aging With Purpose initiative. Lee shares, "We were exploring ways to bring generations together in creative and artistic ways. Our partnership with Kindermusik International is the best example of that. At the same time, we conducted a randomized, community-wide telephone survey, so we had this treasure trove of data on the gaps and opportunities in Forsyth County." This eventually led to the creation of Age-Friendly Forsyth, now its own nonprofit.
After examining the data from this initiative, Lee realized there was potential to expand Senior Services' Adult Day Center and convene other nonprofits to build something remarkable. "I reached out to a couple of organizations like Family Services and the Sawtooth School for Visual Art. And that's where it started. They were both in from the very beginning," Lee recalls.
Soon, the concept evolved, with multiple agencies expressing interest. "Folks got excited about it," Lee says.
"The right people are showing up at the right times for the right reasons. And they're all committing to this very intentional process that we're going through with partners to break down silos and create transparency and trust. Our ultimate goal is to create a welcoming space that is rooted in a sense of belonging."
The momentum behind Senior Services' $27.5M campaign is compelling, but raising support for the cause is not always easy. Lee explains, "Older adult services are not at the top of everyone's list, priority-wise. This is why I appreciate The Leon Levine Foundation so much, because you've continued to fund the work that we're doing.
"It is important to invest in today's children, as they are our future. But if it weren't for the older adults who have worked hard all their lives to build the society we enjoy now, we wouldn't have a future. So that's been our message: let's try to build the future but remember those who helped build the past."
While generating support has its challenges, Lee attributes the campaign's success thus far to the reputation of Senior Services. With decades of experience, the nonprofit has proven itself to do good work effectively and efficiently. Lee also says the organization has benefitted from government dollars made available during the pandemic.
"Covid brought a lot of negative things, but it also brought money and an awareness and sensitivity to community need. We've been able to tap into some of those funds which probably wouldn't have been there in a normal scenario. So we're calling that our Covid silver lining."
The new center also draws on some of Winston-Salem's greatest assets. Lee notes, "This community is incredibly rich in arts and creativity, healthcare, higher ed, and philanthropy. We've been able to use those strengths and move the campaign forward."
Both of the region's major healthcare systems will have a presence in the center, along with Winston Salem State's health sciences department, which includes occupational and physical therapy, healthcare administration, nursing, recreation therapy and related health sciences programs.
Lee is notably excited about the impact of the arts on older adults. He shares:
"The people we serve are often experiencing significant isolation and loss of relationship…We're really trying to create opportunities for folks to experience life through the arts and creative expression with a special focus on people who may not have had access to those experiences."
He goes on to tell the story of an older woman in the community who lives with her adult son. Tragically, the son is fighting a chronic illness and is in the process of dying. His mother is his primary caregiver.
"She was living with a heavy burden," shares Lee. But when this woman attended a creative writing class at Senior Services (led by Nathan Ross Freeman), something changed. "After she completed the class and performed her final monologue, she told us, 'You all saved my life.' She had been in despair and considering if it was even worth continuing to exist. Just the ability to express some of that pain in a creative way with the support of others was transformational for her."
It won't be long before the stage is set for more of these life-changing moments. As Senior Services puts the finishing touches on its pièce de résistance, Lee is eagerly anticipating the healing that will occur in the years to come. He reflects, "There are people everywhere who have lost hope in their lives, and that's sad. But we can fill the last leg of their journey with joy. We need to honor them and do everything we can to ensure older people live their best lives until their last breath."
To date, TLLF has awarded $1.18M to Senior Services. Learn more about the intergenerational center by visiting: ccc.seniorservicesinc.org.