How Read Charlotte's latest pilot program inspired more families to hit the books
Read Charlotte is a community convener that seeks to improve children's literacy from birth to third grade. Munro Richardson, executive director, is thoughtful, methodical, and steeped in research. He's focused on the long-game – because reading proficiency doesn't develop overnight, and neither do strategies for measuring literacy gains. So Read Charlotte was hit hard when COVID-19 halted their progress.
Of a three-year research project, Munro says, "We were trying to improve Pre-K outcomes in partnership with Child Care Resources, Inc. We were in our final semester of implementation. We had first-year results, and we were looking forward to second-year results in a few months. We planned to use those to make the case for systemic changes, and then everything stopped. We couldn't continue."
He asks me if I've seen the Marvel movies and muses: "It was like in Avengers: Infinity War, when Thanos snapped his fingers and it was all gone. Almost like it was never there."
Munro will never know what might have been for that specific project, but he still has vision for what is possible moving forward. He explains: "We turn over stones and look in dark corners of academia for things that other people have missed."
This is how Read Charlotte unearthed what Munro deems "some of the most remarkable, experimental research results" for improving early literacy that he's seen – anywhere. He tracked the studies, following these results for almost three years before meeting with the researcher and company she co-founded in January 2020.
When the nationwide lockdown was enforced just a few weeks later, the same company contacted Munro. COVID-19 thrust education disparities into the spotlight, and learning loss was on everyone's minds. The U.S. Department of Education had asked this researcher to bring out a virtual, family-focused version of the classroom-based tool they had developed over the past several years. Read Charlotte jumped on the opportunity to partner with them and bring this to life.
With his team on board, Munro helped launch the Reading Checkup, an assessment that families can access from home – using a smartphone, tablet, or computer – to quickly find out their children's reading and vocabulary levels. Evidence-based algorithms use the assessments to recommend targeted activities for PreK-3rd grade children child based upon their reading levels and age. For Read Charlotte, it opens a whole new realm of potential.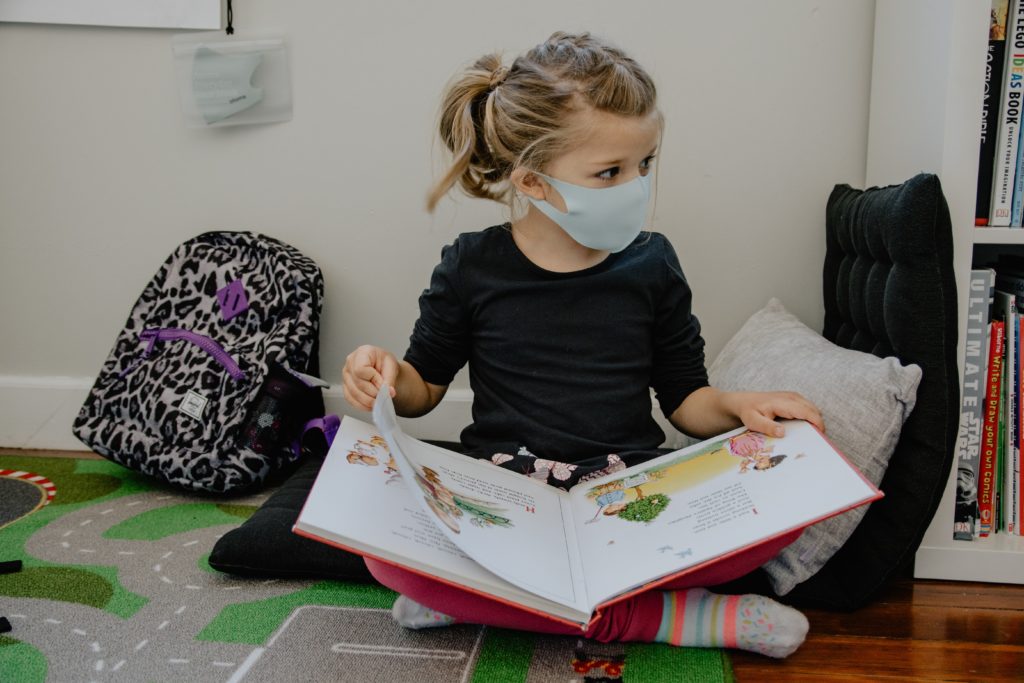 "12 months ago, I only knew the application of this research as a classroom-based system," Munro shares. "I had no idea that a family model would even be an opportunity. But it has become the centerpiece of our work with families…like the missing piece we needed."
The community's response to the checkup has been overwhelmingly positive. For starters, Read Charlotte is more connected with Charlotte-Mecklenburg Schools (CMS) than ever. The district collaborated with Munro's staff to create 100+ video tutorials for families on how to do Reading Checkup literacy activities at home. And Read Charlotte meets with CMS twice a week to plan for the future; topics that frequent the agenda include combatting summer learning loss and providing additional tutoring for remote learners.
Through a partnership with Classroom Central, Read Charlotte sends literacy kits with supplies (like foam letters, paper, and crayons) to kids. Read Charlotte has even formed new partnerships with grassroots groups. For instance, Caterpillar Ministries serves kids living in mobile home parks in Lake Norman and is reaching schools that Read Charlotte has yet to enter.
As for impact, at the time of our conversation, Munro shared that 2,600 children have taken the two-part Reading Checkup assessment. The largest group of participants registered from 11 of the county's lowest-income zip codes. Now, Munro is tackling engagement. The goal is for 50% of families with active accounts to log in at least once a week because this indicates that parents are completing literacy tasks with their children. Read Charlotte is working with other nonprofits to devise methods that help increase participation.
Establishing best practices in this area will be key if Read Charlotte is to scale the initiative. But initial results are promising. Munro says, "When I look at what's happening in districts that have been using the same principles behind the Reading Checkup to teach reading in classroom settings, I don't think people really understand the seismic event that occurred when we put this resource into the hands of families." He adds: "I've got so much data about what the impact has been in classrooms. We're the first to really go after it in [kids'] homes. It's incredibly powerful."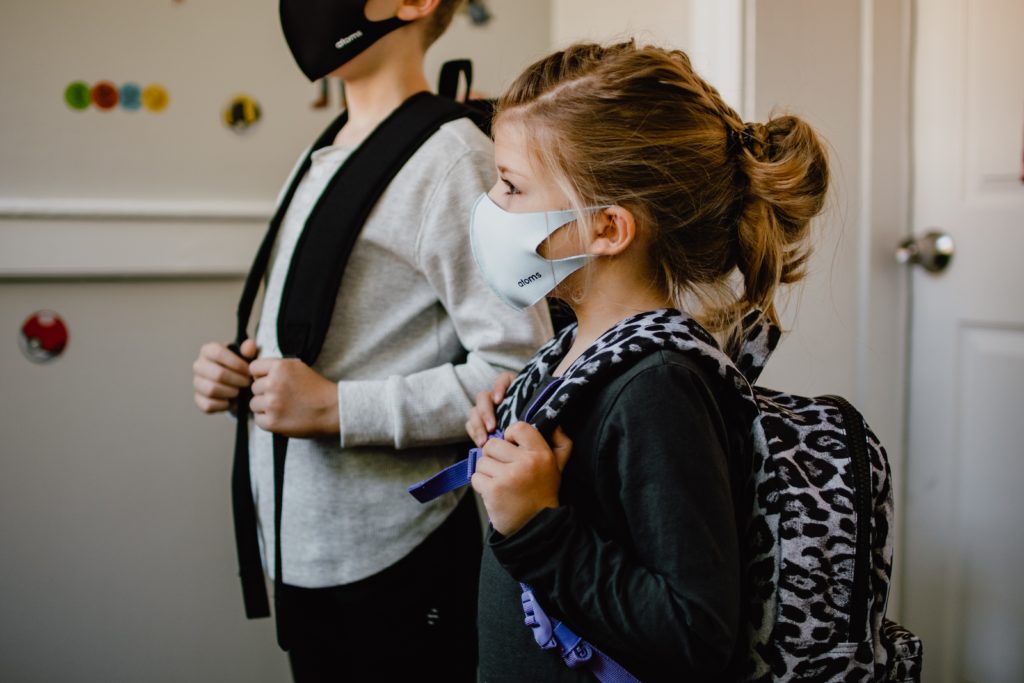 The adaptations Read Charlotte made to its model aren't just a "pandemic thing." These evolutions have reinforced the trajectory Munro wants for the organization. He explains, "There are many resource constraints for kids and families. From housing and food insecurity to the digital divide and a need for social-emotional support…At a time like this, it's easy for people to [fund] direct services that meet these tangible needs.
"The challenge for us, in not offering direct services ourselves, was answering: what is our value-add? But we couldn't be paralyzed by that. I was really focused on figuring out enduring value in those darkest, early days [of the pandemic] because I knew it was a make-or-break moment for us." Munro attributes the success of the Reading Checkup to the investments Read Charlotte made in its infancy – specifically, relationships with community partners and the agency's focus on building infrastructure around evidence-based practices.
Munro observes: "This was a year that revealed to our community who we are, both the good and the not-so-good. COVID-19 further revealed the inequities we all knew were there, but it also showed us what might be possible."
If we were to ask the thousands of students receiving literacy interventions and targeted learning materials, we think they'd agree: Read Charlotte's value-add is life-changing.
To learn more about the Reading Checkup, visit Read Charlotte's website.
The Leon Levine Foundation is proud to have partnered with several of the nonprofits mentioned in this story. Total historical giving is as follows: Read Charlotte ($660k), Classroom Central ($555k), & Child Care Resources, Inc. ($48k).