The Leon Levine Foundation (TLLF) announces that Michael Marsicano and Arrington Mixon have been appointed to its Board of Directors, effective immediately.
The Board voted this week to approve both members, a decision that follows TLLF's first phase of succession planning after the loss of its Founder, Leon Levine.
TLLF President and CEO Tom Lawrence said, "Arrington and Michael bring a wealth of knowledge and experience to TLLF, and we feel very fortunate to get to work with them in this capacity. Not only did they know Mr. Levine, but they also had the opportunity to learn about his philanthropic goals directly."
Michael Marsicano has a vibrant, longstanding relationship with TLLF as a philanthropic leader and convener, most recently during his tenure as President and CEO of Foundation For The Carolinas (FFTC). Under his guidance, FFTC became the fifth-largest community foundation in the U.S., with FFTC-held funds exceeding $7 billion and grants awarded to nonprofits totaling over $4.5 billion.
While at FFTC, Marsicano launched numerous community-wide initiatives that shaped strategy and fundraising for affordable housing, economic opportunity, racial equity, public school reform, the arts, and Covid-19 responses. He retired from FFTC in 2023.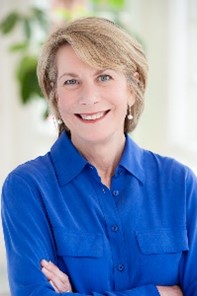 Arrington Mixon is a civic leader and former member of TLLF's senior staff. Prior to joining TLLF's team, she held executive roles with Bank of America, enjoying a successful career in Corporate and Investment Banking and Risk Management.
She retired from TLLF in 2018 and now serves as a Director and Audit Committee Chair of TIAA Bank as well as a Trustee and Audit Committee Chair of North Carolina Management Trust. Arrington also chairs the Governing Board of Directors and the Investment Committee of Foundation For The Carolinas.
Sandra Levine, Chair Emerita of TLLF's Board, said, "I have known both Arrington and Michael for quite a long time, and I have the utmost respect for both of them. I am thrilled to have them join us on the Foundation's Board."
TLLF's new Board Chairman, Michael Tarwater, remarked: "I have absolutely no doubt that Mr. Levine would be delighted that these two exceedingly qualified leaders have agreed to join The Leon Levine Foundation Board. Their expertise speaks for itself. I look forward to working with them as we begin building our next phase of philanthropy that Mr. Levine so skillfully planned for."
About The Leon Levine Foundation
Established in 1980 by Leon Levine, the founder of the first Family Dollar Store, The Leon Levine Foundation supports programs and organizations that improve the human condition through investments in education, healthcare, human services, and Jewish values. Based in Charlotte, N.C., the Foundation invests in nonprofits across North Carolina and South Carolina with strong leadership, a track record of success, and a plan for financial sustainability. Through its investments, the Foundation intends to create pathways to self-sufficiency, champion strategies for permanent change, and facilitate opportunities for growth. To date, the Foundation has paid over $350M in grants. For more information about The Leon Levine Foundation, please visit: https://www.leonlevinefoundation.org/.
###