Meet Cassie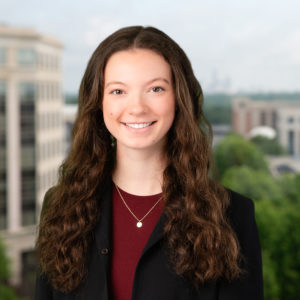 This summer, TLLF and family office L&L Management are proud to host our first intern, Cassie Shortman. Get to know her in the brief Q&A below!
TLLF: Where are you from originally?
CS: My hometown, Niles, is in the southwestern corner of Michigan, and I moved here last fall to attend Queens University of Charlotte. I had never been to Charlotte before moving here!
TLLF: What are you studying at Queens and why are you interested in this field?
CS: At Queens, I am a Presidential Scholar studying Business and concentrating in Accounting! I also have two minors: Psychology and Computing & Data Analytics.
TLLF: What drew you to the internship with L&L Management?
CS: The accounting internship at L&L Management aligned with my dream career, skills, and interests, and the team at L&L Management and TLLF has been so wonderful and welcoming since the very beginning. It was an opportunity I couldn't turn down!
TLLF: What's one thing that has surprised you about your hands-on work experience thus far?
CS: My hands-on experience has included much more than accounting projects. I have been so fortunate to get to know each of my coworkers individually over lunch and be a part of a volunteer project, donor event, meetings, tours, and various celebrations!
TLLF: What is your dream career?
CS: After graduating from Queens University, I plan to become a CPA! I haven't decided on the industry yet and hope to discover more of what interests me throughout my courses.
TLLF: What do you enjoy doing in your spare time?
CS:  On the weekends, I often travel to Raleigh or Asheville to cook, hike, and spend time with my partner or my sister in their cities. I also love to explore new restaurant options and attend a variety of events around Charlotte!